One of the most popular video editing software in the industry right now is Adobe After Effects. Filmmakers and animators all over the world use this software for post-production.
If you're planning on going into the video editing industry, then you've probably heard of this software and are fully aware of just how much computing power this software needs. And building this powerful video editing workstation is no mean feat.
Nvidia GeForce RTX 4080 If Money Is Not An Issue, Get This Graphics Card!
Nvidia GeForce RTX 3060 Ti Best Overall Graphics Card for Video Editing and More
Nvidia GeForce GTX 1660 Super Best Budget Option for Graphics Card
But you're in luck. This article will go over what Adobe After Effects needs in terms of computer graphics, storage, processing power, and more.
If Money Is Not An Issue, Get This Graphics Card!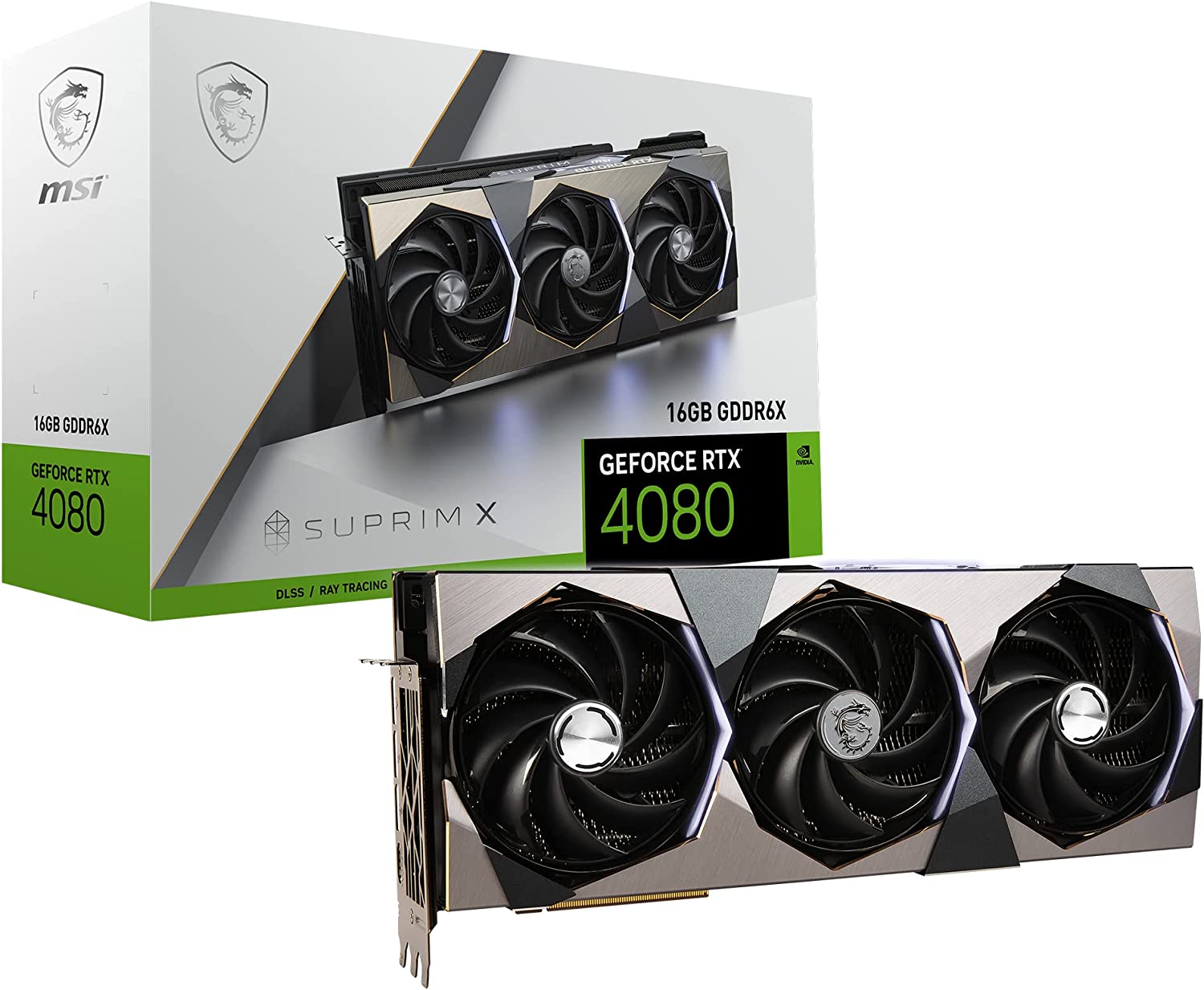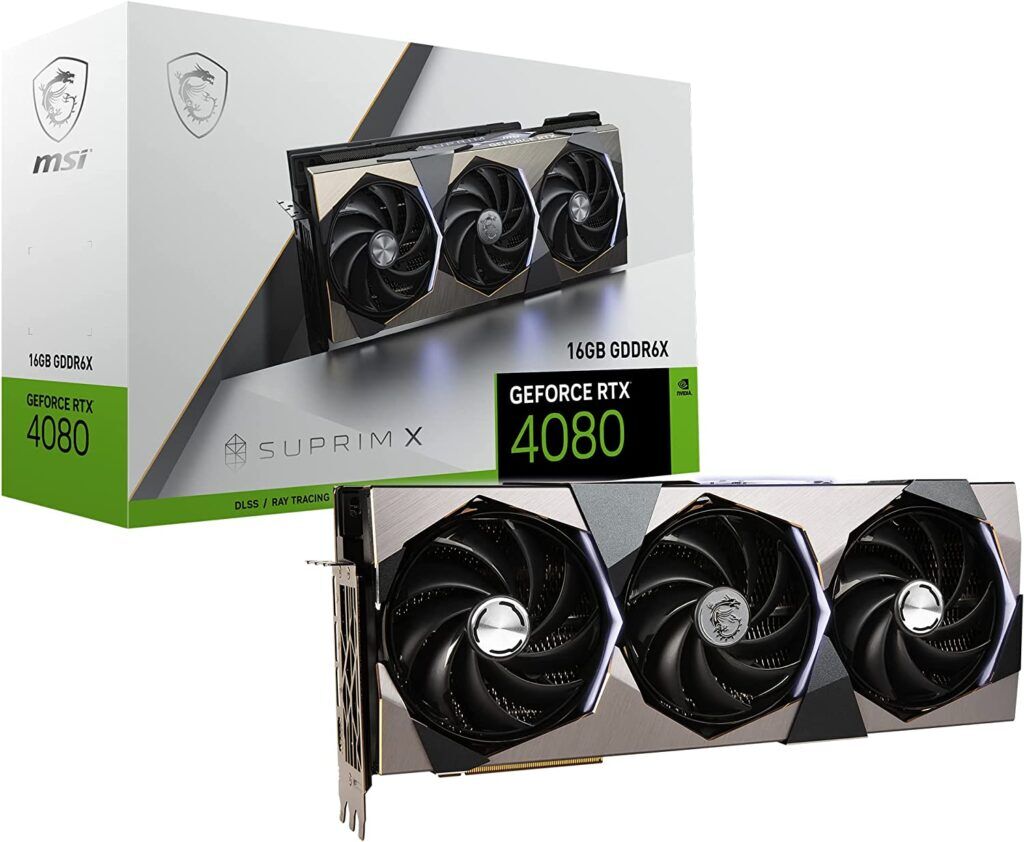 SPECIFICATIONS
GPU VRAM: 16GB
Memory bandwidth: 736GB/s
Boost clock: 2,505MHz
Shader processors: 9,728
Power consumption: 320w
Why buy it?
Fast and potent for After Effects
8K Resolution editing? You bet!
Future proof. Will last you for at least five years.
Why Avoid It?
CPU performance needs to match its power
Power hungry!
All right! The main graphics card of the hour. If you want GPU accelerated effects and want to take full advantage of what Adobe After Effects has to offer, then the Nvidia GeForce RTX 4080 is the ONLY pick! The only logical reason not to go after this beast is you're going for the high-value RTX 4090.
The Nvidia GeForce RTX 4080 is currently one of the fastest graphics card in the market right now and is perfect for any video editing, animation, and 3D modeling workloads. The price of the Nvidia GeForce RTX 4080 is about $1,299 for retail, but you'll probably end up paying more for the higher end versions.
Apart from the price tag, the Nvidia GeForce RTX 4080 consumes a lot of power, sitting at 320W! Meanwhile, the RTX 4090 is about $1,699 with a 450W power draw.
Best Overall Graphics Card for Video Editing and More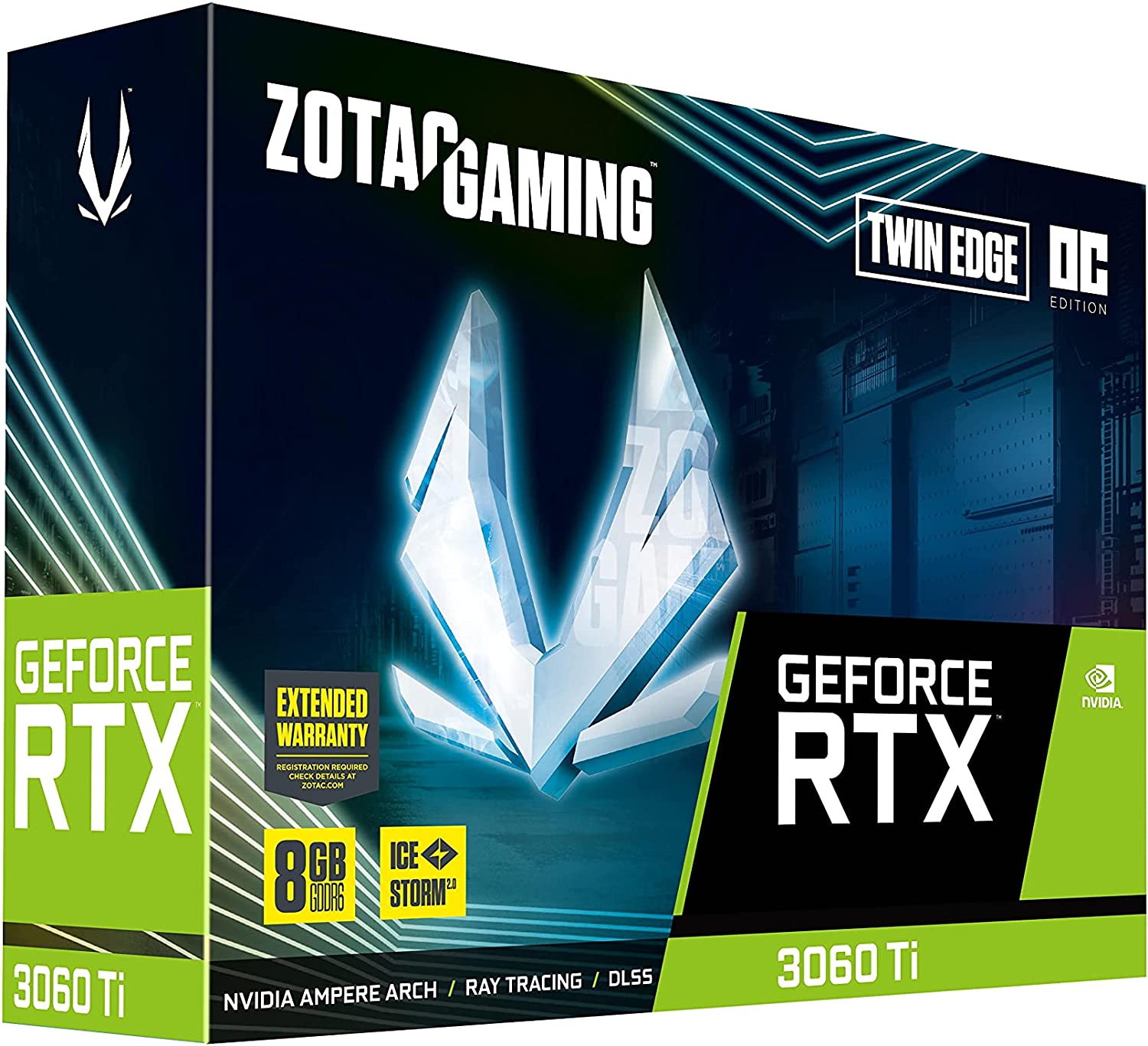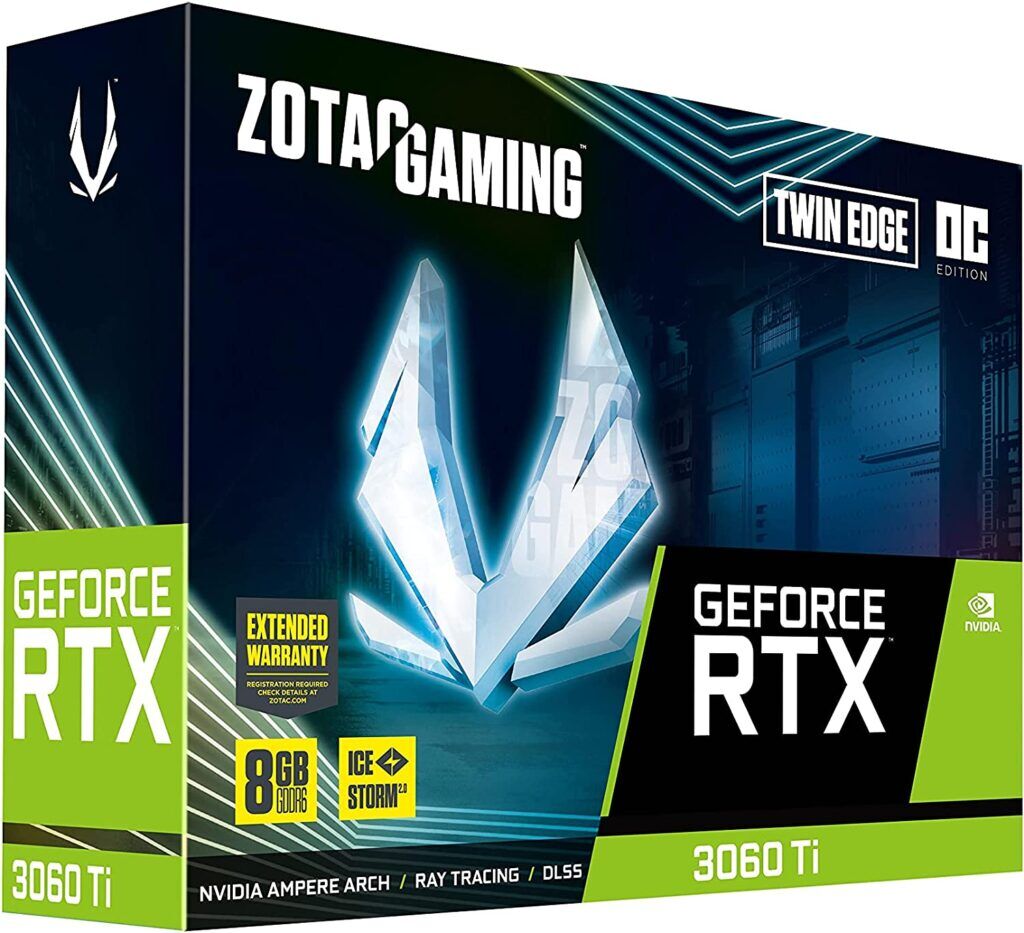 SPECIFICATIONS
GPU VRAM: 8GB
Memory bandwidth: 448GB/s
Boost clock: 1670MHz
Shader processors: 4864
Power consumption: 200w
Why buy it?
Superb performance
Decent power consumption
Why Avoid It?
Price has not gone significantly
The Nvidia RTX 3060 Ti is one of the best choices for a graphics card to power Adobe After Effects or any other video editing or 3D animation software. It's a mid-range graphics card with a premium price tag, which is it's only downside. Unlike its other RTX siblings, the RTX 3060Ti is still hovering close to its overly-inflated pricing, albeit just a little lower.
Best Budget Option for Graphics Card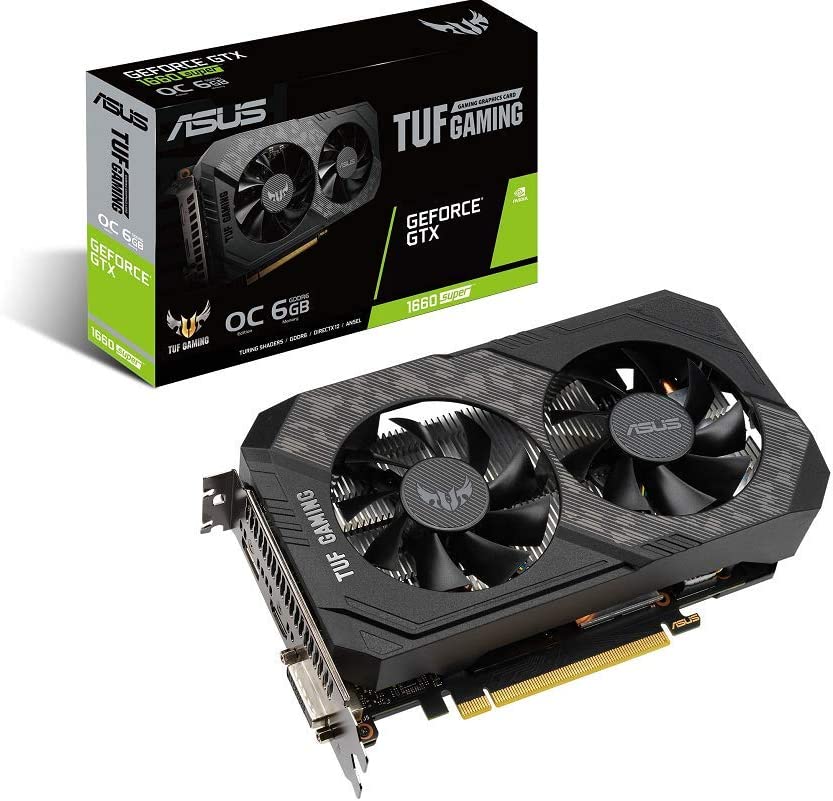 SPECIFICATIONS
GPU VRAM: 6GB
Memory bandwidth: 336GB/s
Boost clock: 1785MHz
Shader processors: 1408
Power consumption: 125w
Why buy it?
Perfect budget option for Adobe After Effects
Suits smaller PC cases
Why Avoid It?
Struggles with 4K or 8K resolution footage
You don't premium graphics cards to run Adobe After Effects, and if you're a budding video editor or animator on a tight budget, then the GeForce GTX 1660 Super is a solid pick.
The GeForce GTX 1660 Super is competent enough to carry out basic After Effects workloads, but might struggle with the more complex ones. The GeForce GTX 1660 Super has about 6GB of VRAM, which is about 2GB short of coming close to the RTX 3060Ti, so it will struggle with 4K and 8K resolution videos.
What is Adobe After Effects?
Adobe After Effects is a 2.5D animation software used in the post-production phase of video editing. The software allows the user to add stunning visual effects, manipulate visuals, and even combine hundreds of layers of videos and images into one scene.
If you don't believe me, well, movies such as Star Trek: Into the Darkness and Ender's Game have gone through Adobe After Effects.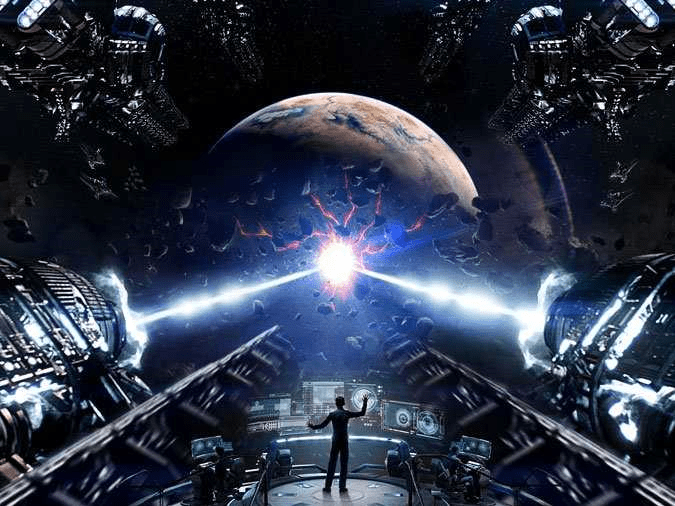 So it goes without saying that to guarantee the highest Adobe After Effects performance possible, you'll need a powerful GPU. As it stands, Adobe After Effects workstations will benefit much from the latest Nvidia GeForce RTX 30-series and RTX 40-series GPUs for maximum performance. However, it's worth mentioning that the difference in power and performance between these graphics cards is relativel small.
Adobe After Effects also introduced something called Multi Frame Rendering or MFR, which allows After Effects to maximize multi-core processors properly.
How Much VRAM Do You ACTUALLY Need For Affect Effects?
If your primary concern is how much memory you need for your projects, well we can assure you that higher-end GPUs don't exactly guarantee higher raw performance in terms of running Adobe After Effects.
However, you should have enough VRAM for your projects. GPU rendering multiple frames will allow you to process more than one frame at a time, but it will consume a lot of VRAM. If your VRAM is not enough, it will be limited in terms of how many frames of multi-frame rendering is possible.
To put it simply, Adobe After Effects workstations should have enough VRAM for multi-frame rendering.
What Are The Best Graphics Cards For After Effects?
We've said that you'll need enough VRAM to power through rendering multiple frames, so it goes without saying that you'll probably want to go for Nvidia RTX 4080 16GB or Nvidia RTX 4090 24GB.
This benchmark from PugetBench will show you the performance difference between the premium GPUs and affordable ones.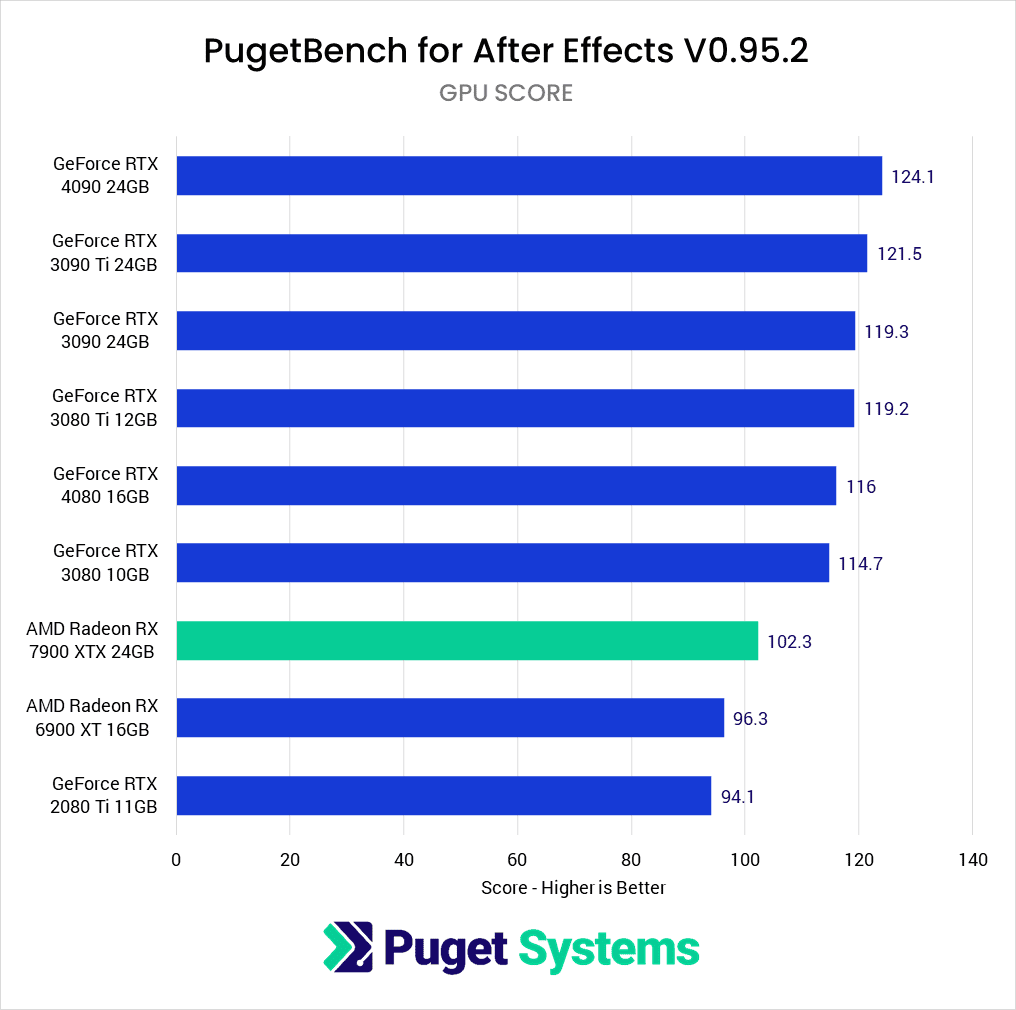 From this benchmark, you can see the huge margin between the RTX 409024GB and the RTX 2080 Ti 11GB. This doesn't mean that the RTX 2080Ti is a sub-standard GPU for Adobe After Effects either. The RTX 2080Ti is still well above After Effects' minimum specifications.
The good news is that After Effects doesn't necessarily require the use of multiple GPUs mostly because it doesn't benefit from it. But other software like Octane and other 3D-rendering images do get better performance from running multiple GPUs.
If you're only using After Effects for video editing, then you can make do with something like a GeForce GTX 1660 Super or AMD Radeon RX 5700XT as long as you don't require the use of ray-tracing or DLSS.
What's A Recommended Graphics Card for After Effects?
The benchmarking image above should give you a good idea on the best GPUs for After Effects. Anyone of the video cards on that benchmark is more than enough to power through After Effects and other video editing software.
But we're going to point out three notable recommendations based on your needs just to help you make your decision.
Frequently Asked Questions About Adobe After Effects
Do You Need a Professional Graphics Card To Run Adobe After Effects?
Most users would recommend using Nvidia professional graphics cards, which was the Quadro series. However, this series is no longer being continued and is now under the RTX 3000-series GPUs.
Another reason why people invest in these professional GPUs is that they have professional certifications, which most commercial GPUs don't have.
Which is Better for Adobe After Effects? AMD or Nvidia?
In line with the first paragraph, a lot of professionals would often recommend Nvidia more than AMD Radeon. However, it boils down to personal preference.
What's the Best Processor for Adobe After Effects?
When building your After Effects workstations, you also need to pay attention to your CPU or processor. GPU acceleration is all the rave these days, but your choice of CPU will still play a huge role in terms of performance.
After Effects uses the CPU more than the GPU, so it's kind of difficult to gauge its performance just by looking at clock speed and the number of cores that it has. The most important thing here is that your CPU can keep up with your GPU and vice versa. Otherwise, you'd just have a reoccurring bottleneck that throttles the slowest of the two components.
Most users would recommend either the Intel Core i7-13700K or the Intel Core i9 13900K, or the Ryzen 9 7950X. The performance gap between the three processors is negligible. For the most part, single-threading workloads are faster with these CPUs compared to AMD Threadripper PRO or the Intel Xeon W processors. However, users can attest to the sheer power of the Threadripper when it comes to multi-rendering.
How Much RAM Do I Need For Adobe After Effects?
The rule of thumb for a high performance workstation meant for video editing and 3D animation is that if you want higher resolution for projects, better color bit depth, and a higher number of frames you want to play at a continuous rate, then you'll need more RAM.
RAM usage scales with framerate, so if you want to see your projects run at 60FPS, you'll need twice the number of RAM. This means that for 60FPS, you need at least 128GB of RAM. Sure, the minimum specifications for Adobe After Effects doesn't even need you to run 128GB of RAM, but you'll still need enough RAM to run things smoothly.
What Kind of Storage Should I Use for Adobe After Effects?
Another overlooked concern in building out a workstation for video editing is the available hard disk space.
Right now, there are three types of storage drives that you'll need to use for the workstation: an NVMe SSD, an SSD, and your traditional HDD.
SATA SSDs are faster than your traditional HDD but they're more expensive. They're usually the go-to drives for most users to host their operating system, applications, and media projects.
Meanwhile, the NVMe drives are faster than the SATA SSDs, but they're also more expensive. However you barely notice the performance increase between a SATA and NVMe SSD.
What's The Recommended Storage Configuration?
If you want an After Effects workstation where you won't have to worry about available hard disk space, then you'll need to follow a three-drive configuration using all of the storage devices.
NVMe SSD – You'll want at least 1TB of NVMe SSD to store your applications, operating system, video games, and other programs.
SATA SSD – Host at least 2TB of SATA SSD for your project files, media cache, and so on.
Traditional Hard Drive (HDD) – This is where you'll host your backups for project files, assets, and more. You won't be accessing software or anything on here. Think of it as an offsite location to store the important files you are actively working on.
If you're on the move a lot, you'll want to have a couple of removable flash storage devices.
Final Thoughts
When everything's said and done, your ideal After Effects workstation should look something like this:
Intel Core i9 13900K
Nvidia GeForce RTX 4080
128GB DDR4 or DDR5 RAM (the latter when available)
2TB NVMe SSD
2TB SATA SSD
4TB HDD
Your motherboard should also be able to host these components, but note that this will be a hefty investment.
If you opt for a laptop instead of personal computers, there are now gaming laptops on there that run the RTX 4000-series GPUs but they're just as hefty.