ZBrush is a powerful 3D digital sculpting and painting software that has revolutionized the world of graphics design and animation. Developed by Pixologic, ZBrush has become a favorite tool for designers, animators, game developers, and artists, thanks to its impressive features and capabilities. In this blog post, we'll delve deeper into ZBrush, exploring its features, uses, and benefits.
ZBrush Features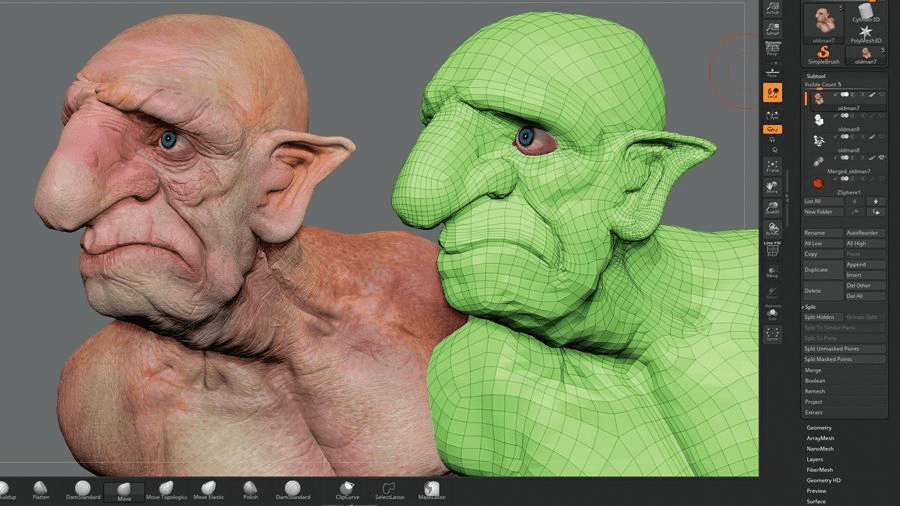 ZBrush has a wide range of features that make it stand out from other 3D sculpting and painting software in the market. Here are some of its most notable features:
Digital Sculpting: ZBrush allows designers to create highly detailed and complex 3D models and sculptures using a variety of digital sculpting tools. The software uses a proprietary technology called Pixol, which allows users to work with models that have billions of polygons without sacrificing performance.
Dynamic Brushes: With ZBrush, designers can create dynamic and expressive brush strokes, allowing them to sculpt and paint their models with great precision and accuracy.
3D Texturing: ZBrush allows designers to create stunning and realistic textures for their models. The software comes with a library of pre-made textures, and designers can also create their own custom textures using a range of tools.
UV Master: ZBrush's UV Master tool makes it easy for designers to unwrap their models for texturing and rendering. The tool automates the UV mapping process, saving designers time and effort.
Polypainting: ZBrush's Polypainting feature allows designers to paint directly onto their models. The software supports high-resolution textures, allowing designers to create highly detailed and realistic textures for their models.
What Are The Uses of ZBrush?
ZBrush is used by designers and artists for a wide range of applications, including:
Film and Animation: ZBrush is widely used in the film and animation industry for creating highly detailed and realistic characters, props, and environments. Its digital sculpting tools and dynamic brushes make it a favorite tool for creating intricate and complex models.
Game Development: ZBrush is also popular in the game development industry for creating 3D models and textures. Its ability to handle high-poly models and its UV Master tool make it ideal for creating high-quality game assets.
Jewelry Design: ZBrush is also used by jewelry designers for creating intricate and detailed 3D models of jewelry pieces. Its digital sculpting tools and dynamic brushes make it easy to create highly detailed and realistic jewelry models.
3D Printing: ZBrush is also used in the 3D printing industry for creating highly detailed and intricate 3D models. Its ability to handle high-poly models and its precise sculpting tools make it a favorite tool for 3D printing enthusiasts.
Minimum System Requirements
The minimum system requirements for ZBrush are as follows:
64-bit editions of Windows or macOS
CPU: i5/i7/Xeon processor
RAM: 8 GB required for working with high-resolution models
HDD: 100 GB of free hard drive space for installation
Monitor resolution: 1280×1024 monitor resolution with 32-bit color
Video card: Most cards manufactured 2008 or newer. Must support OpenGL 3.3 or higher
While these are the minimum system requirements, it's important to note that they are only suitable for basic usage of the software. If you plan on using ZBrush for more demanding projects, you'll need a more powerful computer system.
Recommended System Requirements
The recommended system requirements for ZBrush are as follows:
64-bit editions of Windows or macOS
CPU: Intel i7 or AMD equivalent with 4+ cores
RAM: 16 GB or more
HDD: 100 GB of free hard drive space for installation
Monitor resolution: 1920×1080 monitor resolution with 32-bit color
Video card: Most cards manufactured 2014 or newer. Must support OpenGL 3.3 or higher.
The recommended system requirements are suitable for most professional-grade usage of ZBrush. If you plan on working with extremely high-resolution models, you may need an even more powerful computer system.
What Specs Do I Need To Build The Best Computer For ZBrush?
Much like graphics design, animation, and video editing, doing 3D work on your PC or gaming laptop requires a lot of power. Now you don't need a powerful system right off the bat, but your gaming laptop or personal computer needs to be past the minimum system requirements for any software.
In this case, what kind of hardware power do you need when it comes to guaranteeing ZBrush performance?
Best CPU for ZBrush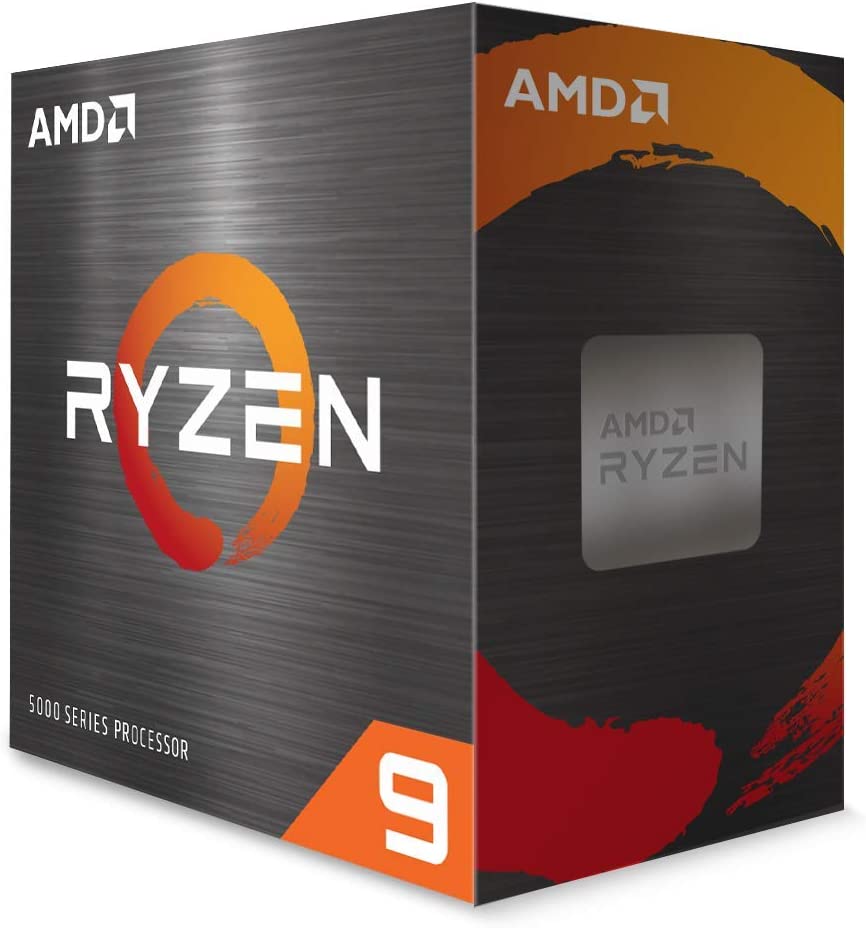 First we need to make sure that you have a powerful CPU for your ZBrush workstation. You don't need an Intel Core i9 or an AMD Threadripper, but you do want at least:
12 to 24 cores
Great single-thread performance
Great multi threaded performance
Now if we want a multi threaded CPU, then we can work with AMD processors. For single thread performance, we can go for the Intel Core i7 and Intel Core i9 processors. A higher core count AMD processor would immediately guarantee performance for ZBrush or any rendering software.
Our list of CPUs would be:
What's The Best GPU for ZBrush?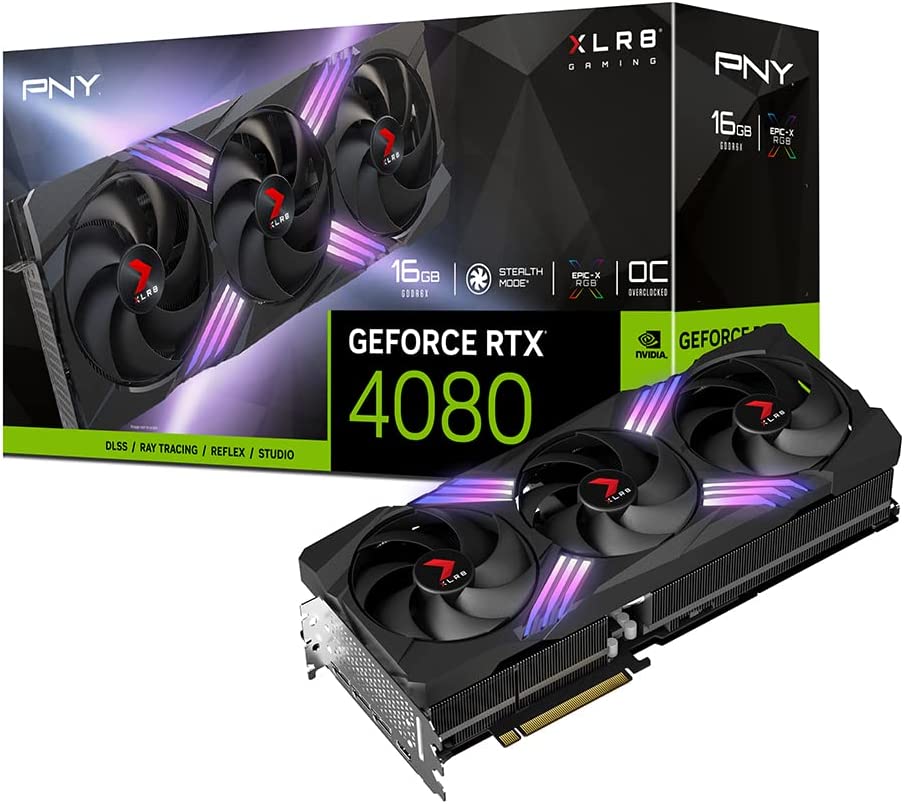 A dedicated graphics card is a requirement for running ZBrush or any graphics design, modeling, or animating software. Integrated graphics cards can do the work, but they're not going to be as powerful as a dedicated graphics card.
The difference in performance between an integrated graphics card and dedicated graphics card is astronomical. The former is sufficient enough if you just want to browse the Internet or even watch movies. But the latter is required for graphically-intensive tasks and programs.
You're probably thinking about getting an integrated GPU because you've read about how expensive GPUs are at the moment. Thankfully, pricing has dropped significantly for the hyper-inflated models.
Having said that, what do you really need from your GPU? You'd probably do well enough with at least 4GB of VRAM (Virtual RAM).
What do we recommend?
High end graphics cards but expensive: Nvidia GeForce RTX 3060/3070/3080, or anything from the RTX 4000-series would be a worthwhile investment.
Midrange graphics cards: Nvidia GeForce RTX 2060/2070/2080
Going for the best RTX 3060 laptops with a dedicated GPU isn't a bad thing either, as long as you go for the laptops with these aforementioned graphics cards.
What's The Best RAM (Memory) for ZBrush?
Unlike CPUs and GPUs, RAM doesn't really affect your ZBrush performance greatly. You could do with 8GB of RAM, but you'll want more if you're going to be switching between apps and games.
The sweet spot is at least 16GB, depending on the CPU that you have. An older CPU would struggle with higher RAM capacities, resulting in bottlenecking issues. You'll also want at least 3600mHz for our RAM modules. Going higher would have diminishing returns, depending on the RAM capacity.
Corsair Vengeance or G.Skill RipJaws are great brands to keep an eye out for. Both are known for their performance, value, and aesthetics.
On a personal note, I've always used Corsair Vengeance RAM kits. Their kits carry an affordable price tag without sacrificing performance.
Storage Setup for ZBrush
Data storage for ZBrush is intensive, which is why you need a pair of storage devices. ZBrush is notoriously known for their large save files and .obj exports, which is why you need something reliable and robust.
Now, you'll need a storage space to hold all these files and another storage space for your operating system and applications. Your setup will look like this:
NVMe SSD or SATA SSD – Solid state drives are faster than traditional hard drive, so you'll preload everything on here. Operating systems, video games, and your ZBrush applications go into the SSD. Try to get at least 1TB, or shoot for 2TB capacity.
Traditional HDD – This is where you'll store all of your files, outputs, and renders. You don't want to store anything on the SSD.
What's The Best Motherboard for ZBrush?
Naturally, you want a motherboard that would be able to house all of the components necessary to guarantee the overall performance of ZBrush or any other software.
What motherboard you'll end up using is reliant on what kind of CPU you'll go for. If you're going for the high end processors, then you'll want to go for a high end motherboard.
Here's what we would be recommending:
AMD Socket AM4: MSI X570 Unify if you want a high-end build or MSI Tomahawk B550 for value
Intel Socket LGA-1200: MSI Gaming MAG Tomahawk Z490
Different PC cases can also determine what kind of motherboard you're getting.
What's The Best Monitor for ZBrush?
ZBrush doesn't really require you to have a stunning display, but with all the power underneath your PC, it would be a shame to not be able to see its full potential.
A high resolution display would be a great choice for ZBrush or any painting program. But don't expect too much from ZBrush as you'll only see different shades of grey.
Screen size wouldn't be an issue and will not affect the way you work with ZBrush, but just in case, you might want to go for at least 27″ to 32″ to see all the finer details that ZBrush has to offer.
What If I Want a Laptop For ZBrush?
Using a laptop for Zbrush is good if you're on the move a lot, but it doesn't mean you want something compact. The perfect laptop for ZBrush would have to be any kind of gaming laptop. Laptops that meet system requirements, matches one of our CPU recommendations and GPU recommendations, and more.
Important factors to consider here will always be the CPU and GPU. RAM and storage space are easily upgradable, but the CPU and GPU aren't. There are gaming laptops out there with a reasonable price, but we'd be lying if we say that if you really want good performance, you're going to want to spend more on your ideal PC or laptop.
The Wrap Up
In conclusion, ZBrush is a powerful software that requires a robust computer system to run smoothly. By ensuring that your computer meets the minimum or recommended system requirements, and following the tips for optimizing your computer system, you can use ZBrush to create stunning 3D digital sculptures and paintings with ease.